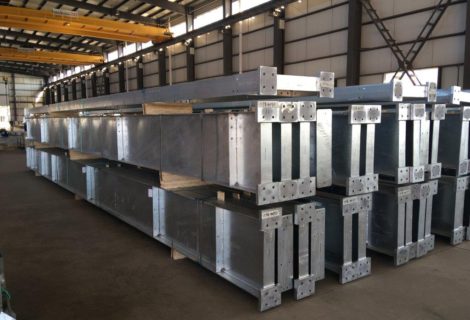 Curvoduc™ Conveyor – Poland // RBL REI
New project highlighting the success of FIPE, with the delivery of 350 tons of material in 1 and a half months.
A big sucess !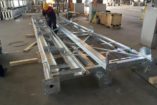 It was last August that RBL REI, a major player in the transport and handling of bulk goods, sent its Polish order to the Chinese workshop. This involved the manufacture of an elevated Curvoduc™ conveyor for the transport of limestone in Poland. With an expected delivery of November 15th, 2018, the lead time was extremely short! But reactivity is one of the great strengths of FIPE, so no less than 350 tons of material, including 150 of WRB (Welded Reconstituted Beams) took its place in the 15,000 m² workshop for a month and half. The material was low-resilience steel to allow the structure to withstand the low temperatures of Eastern Europe. Manufactured according to EN 1090 EXC2 standards, the installation meets all the quality requirements of the customer.
The satisfaction of the end customer demonstrates the professionalism shown by FIPE in each of its projects. Another great success for the IWF group!
Find all the achievements of FIPE on the page: INSTALLATIONS